App-to-App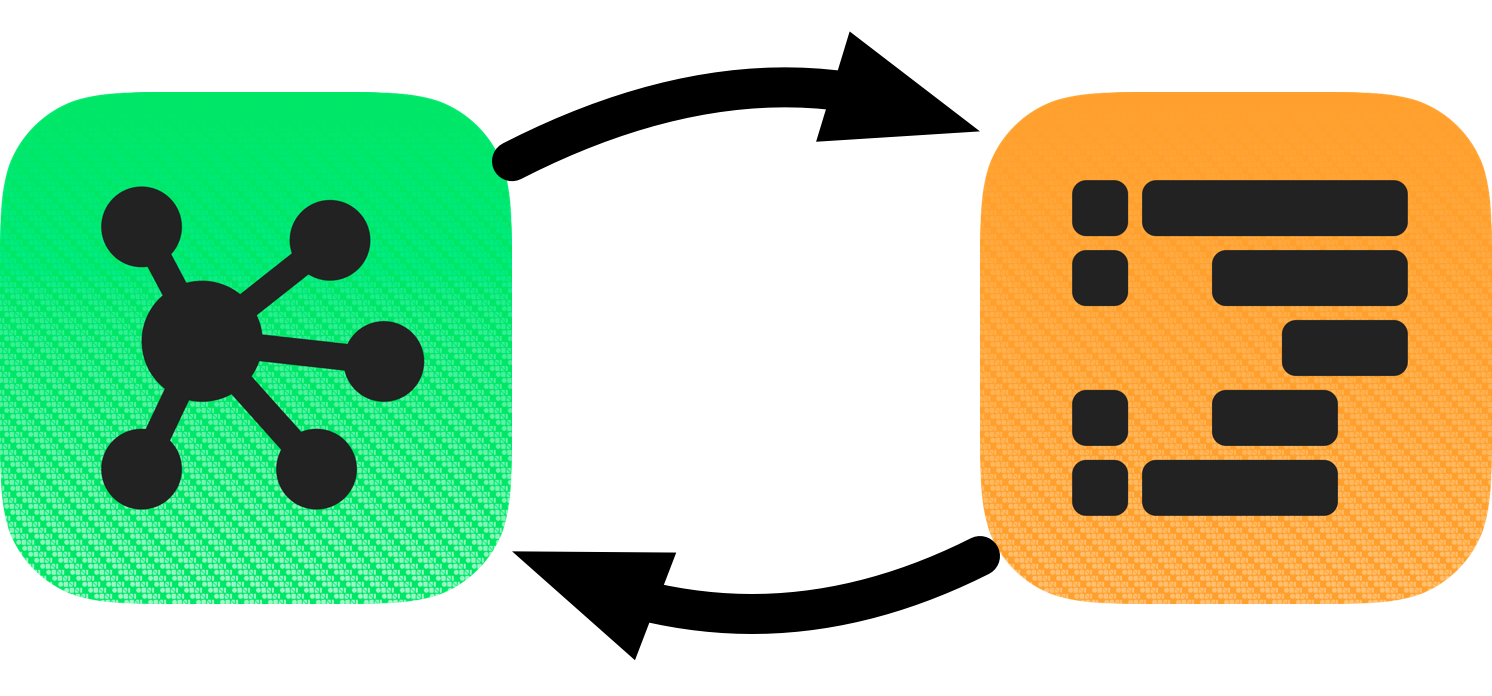 One of the best features of OmniJS is the ability for scripts to implement Call and Response functions to gather and use data from other Omni applications. This means, for example, that an outline in OmniOutliner can be used to create slides in OmniGraffle.
The Call and Response functions are described in detail in the Shared Objects & Methods section of this website. The pages in this section contain App-to-App script examples you can incorporate into your workflows.
UNDER CONSTRUCTION
This webpage is in the process of being developed. Any content may change and may not be accurate or complete at this time.
DISCLAIMER