Editing an Omni Automation Plug-In on iPadOS
Many users of Omni Automation will never need to edit their installed plug-ins. However, for those users who wish to adapt and customize installed plug-ins, the following steps detail a simple mechanism for opening an installed Omni Automation plug-in in a chosen editor app.
NOTE: for the purposes of example, the Textastic app (Alexander Blach) is featured in this tutorial.
1) Tap the gear icon in the top left of the OmniFocus window to summon the Settings pane. In the dialog, scroll to the Automation section, and tap the "Configure Plug-Ins" option: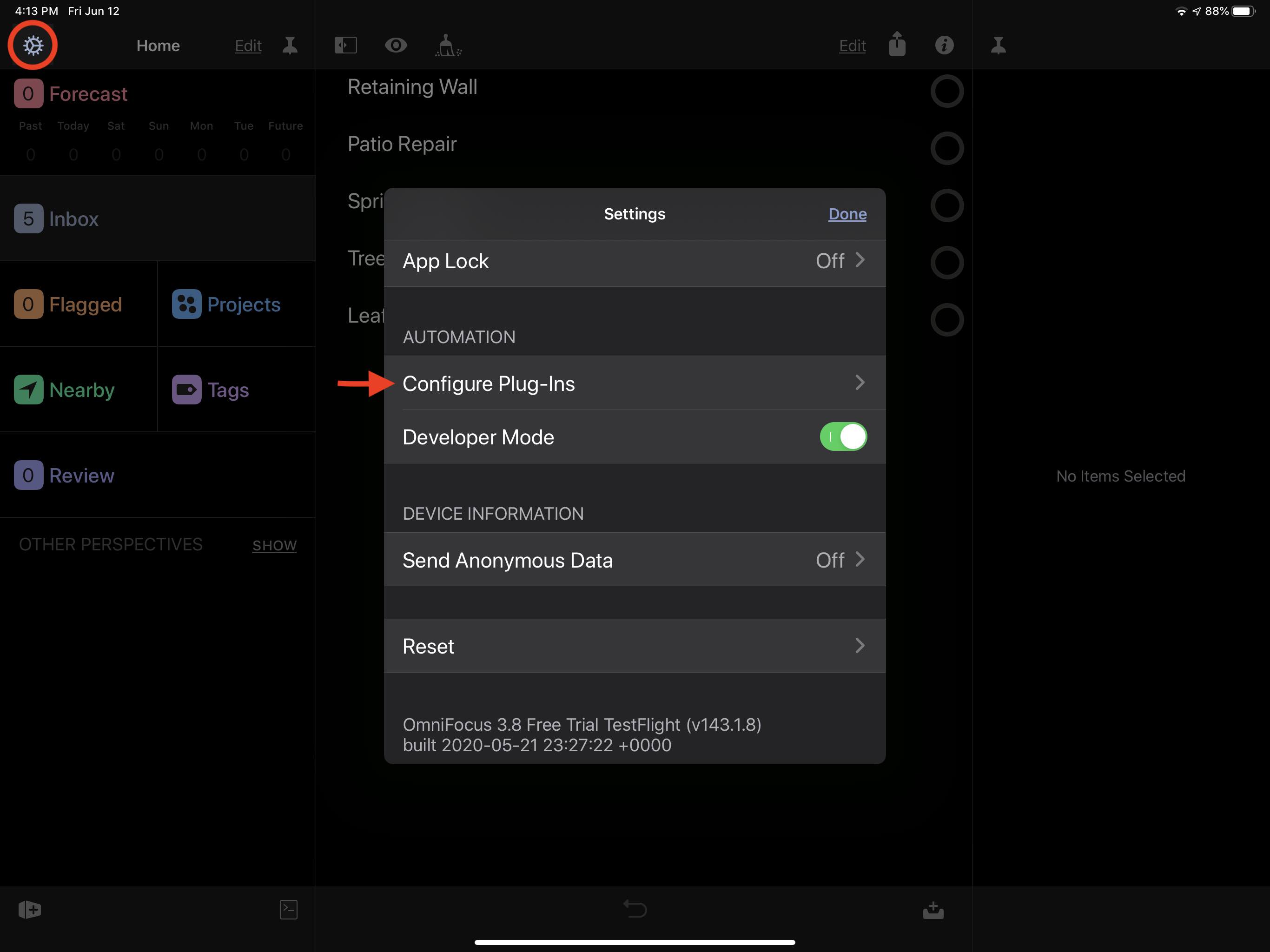 2) From the forthcoming list of installed plug-ins, tap the one you wish to edit: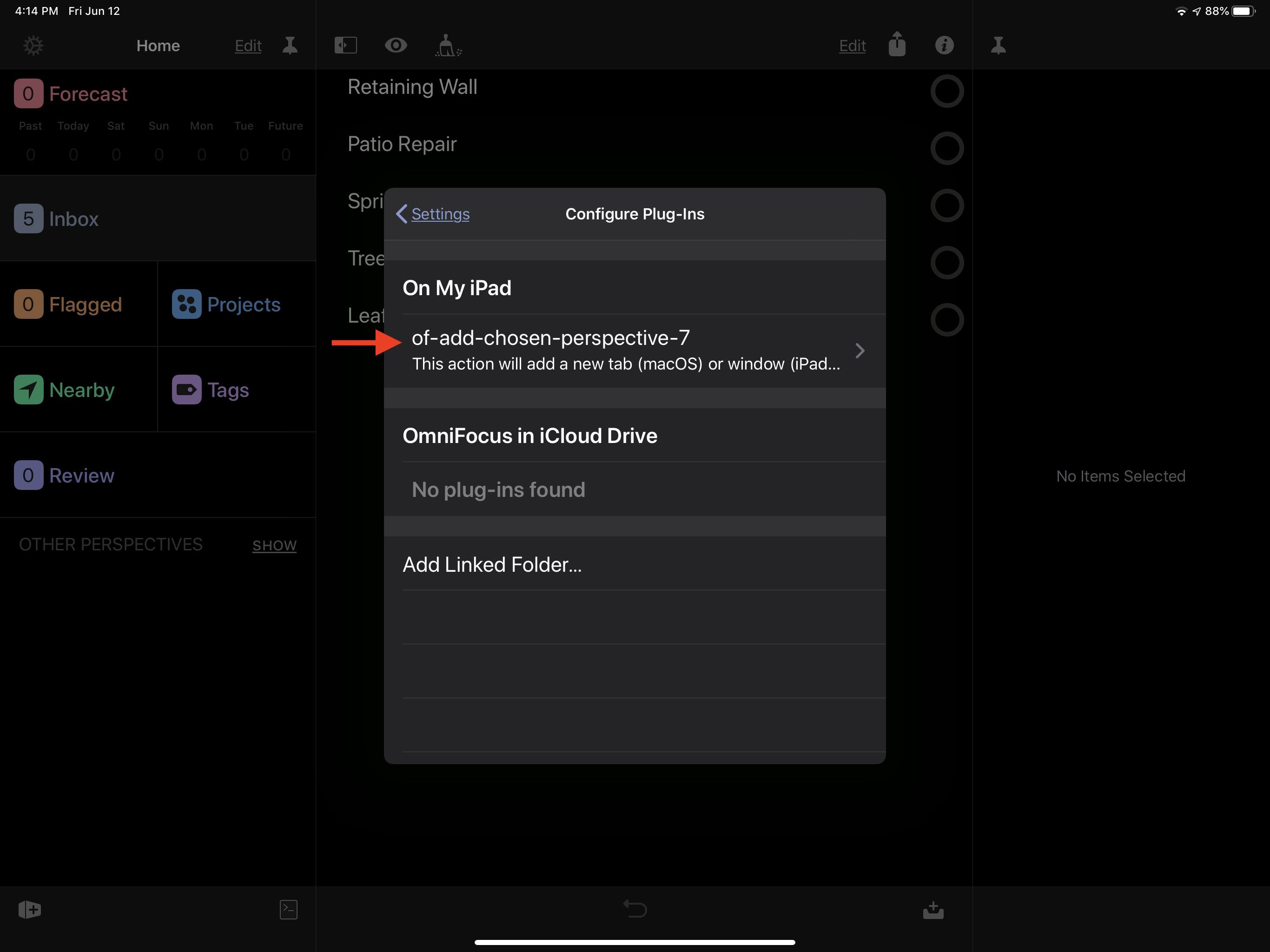 3) At the top right of the forthcoming "Plug-In Details" dialog, tap the Share menu icon, and then in the popup window, select the editor app in which to open the plug-in. (TIP: tap the "More…" icon to view a complete list of available editing apps)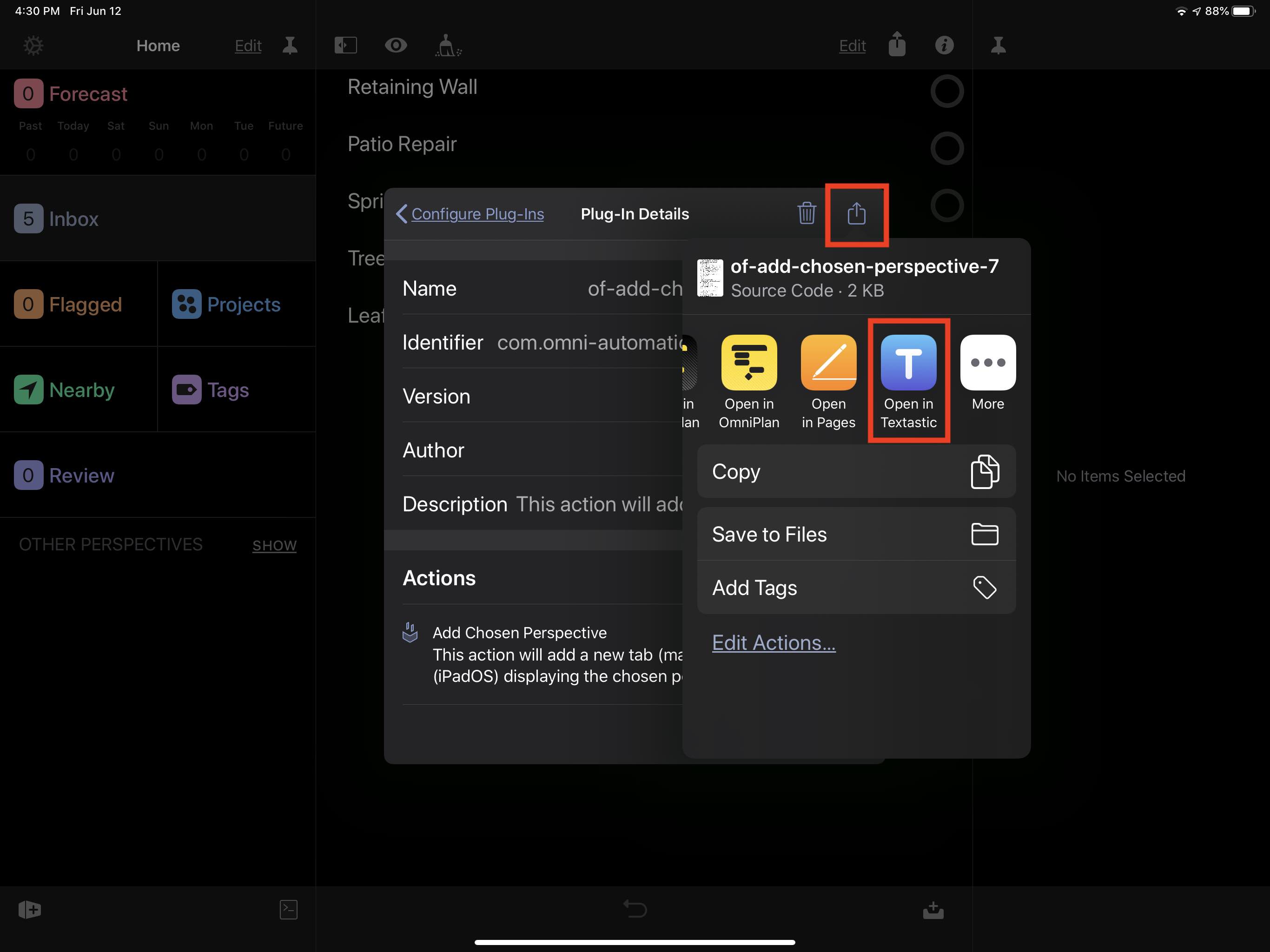 The plug-in file will be opened for editing in your chosen editor app. When done with your edits, the plug-in is ready to use in OmniFocus and does not need to be re-installed.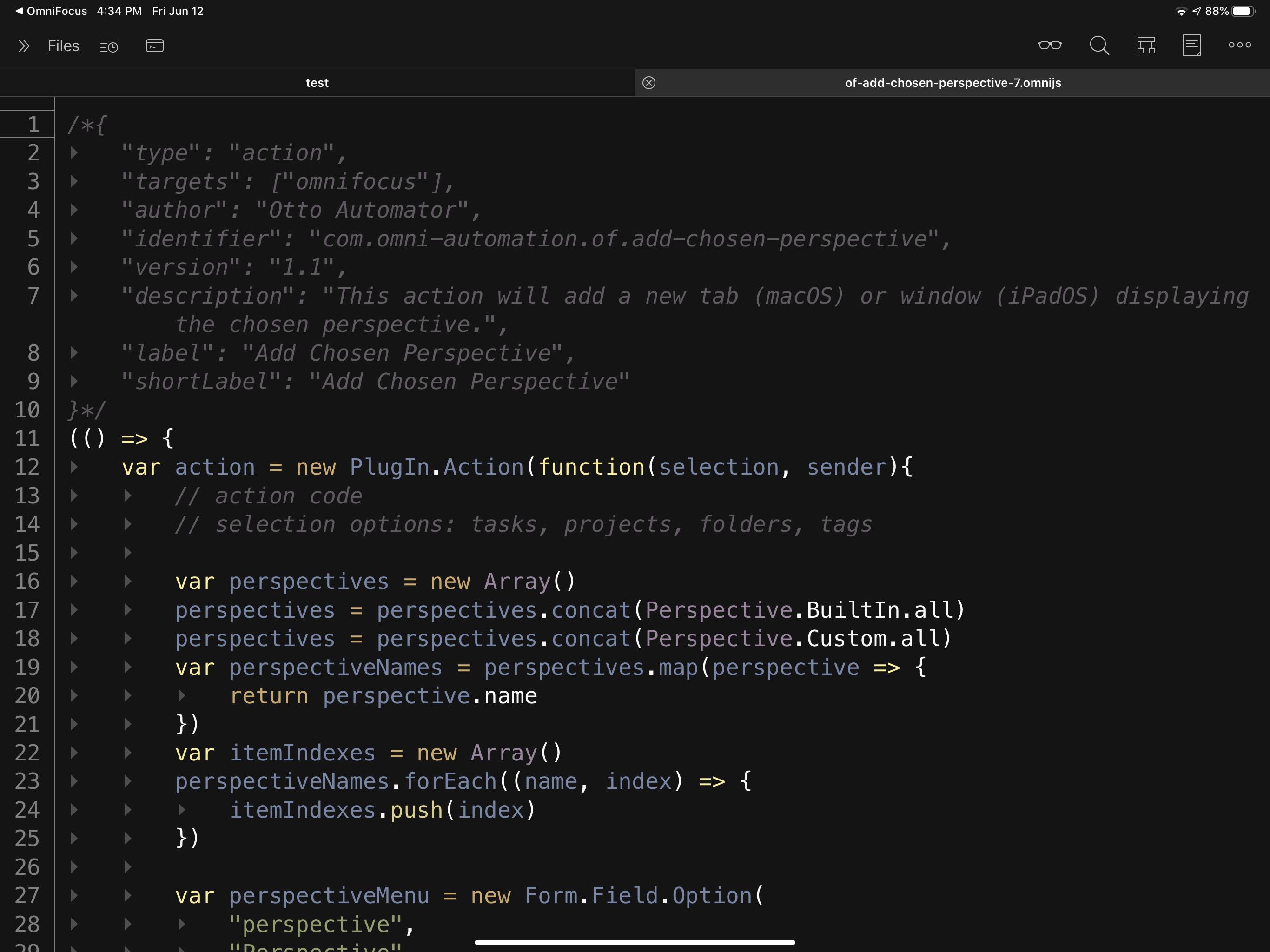 Return to: OmniFocus Plug-In Collection